The Absent Museum
20. April - 13. August 2017
WIELS, Contemporary Art Center, Brüssel
Blueprint for a museum of contemporary art for the capital of Europe
curated by Dirk Snauwaert
---
...
The title, The Absent Museum, is a nod to the decisive influence that symbolist, 'mystical-mysterious' thinking has had and continues to have on Belgian modernity. WIELS does not have the status of a museum, but is commonly referred to as 'the WIELS museum'. This is a token not only of recognition, but also of the expectations that the Belgian audience and public opinion have towards WIELS as an institution. WIELS therefore has decided to use this temporary exhibition to set out a substantive framework or blueprint for a possible museum of contemporary art in the capital of Europe.
With:
Francis Alÿs, Archives de l'Ambassade Universelle, Younes Baba-Ali, Jo Baer, Monika Baer, Sammy Baloji, Guillaume Bijl, Dirk Braeckman, Marcel Broodthaers, stanley brouwn, Daniel Dewar & Gregory Gicquel, Marlene Dumas, Jimmie Durham, Jana Euler, Olivier Foulon, Michel François, Ellen Gallagher, Mekhitar Garabedian, Isa Genzken, Jef Geys, Jos de Gruyter & Harald Thys, Thomas Hirschhorn, Carsten Höller, Cameron Jamie, Ann Veronica Janssens, Martin Kippenberger, Goshka Macuga, Mark Manders, Lucy McKenzie, Wesley Meuris, Nastio Mosquito, Jean-Luc Moulène, Le Mur, Oscar Murillo, Otobong Nkanga, Felix Nussbaum, Willem Oorebeek, Marina Pinsky, Lili Reynaud-Dewar, Gerhard Richter, Walter Swennen, Wolfgang Tillmans, Rosemarie Trockel, Luc Tuymans, Peter Wächtler, Christopher Williams, Nil Yalter.
Künstliche Herzen
5. Mai - 7. Oktober 2017
Josephinum, Wien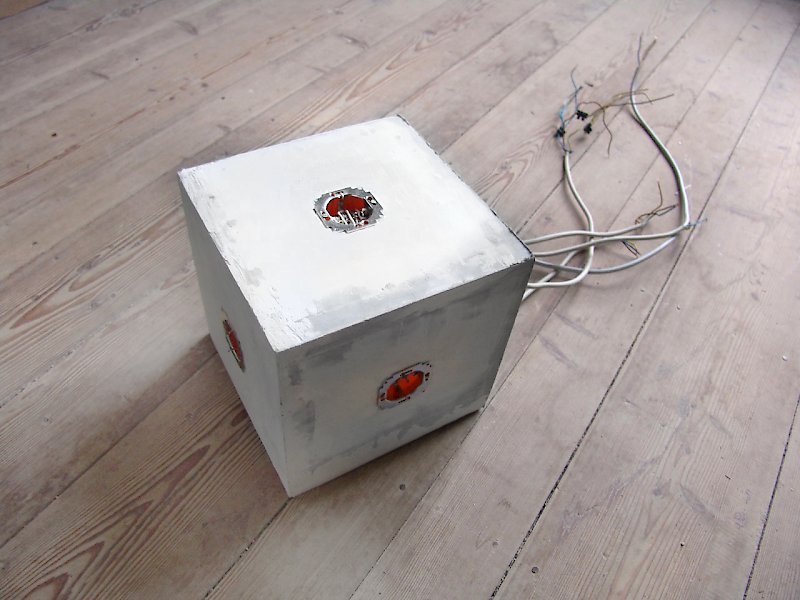 Interventionen von
Judith Fegerl / Peter Garmusch / Stefanie Pflaum / Samuel Schaab / Anna Witt
in Rahmen der Ausstellung
Künstliche Herzen
Als Teil der Ausstellung Künstliche Herzen und im Rahmen der fortlaufenden Reihe Chiasmata werden Interventionen von fünf zeitgenössischen Künstlerinnen und Künstlern präsentiert, deren Arbeiten auf unterschiedliche Weise auf das Herz Bezug nehmen.
RECONSTITUTION
23. April - 27. Mai 2017
LA><ART, Los Angeles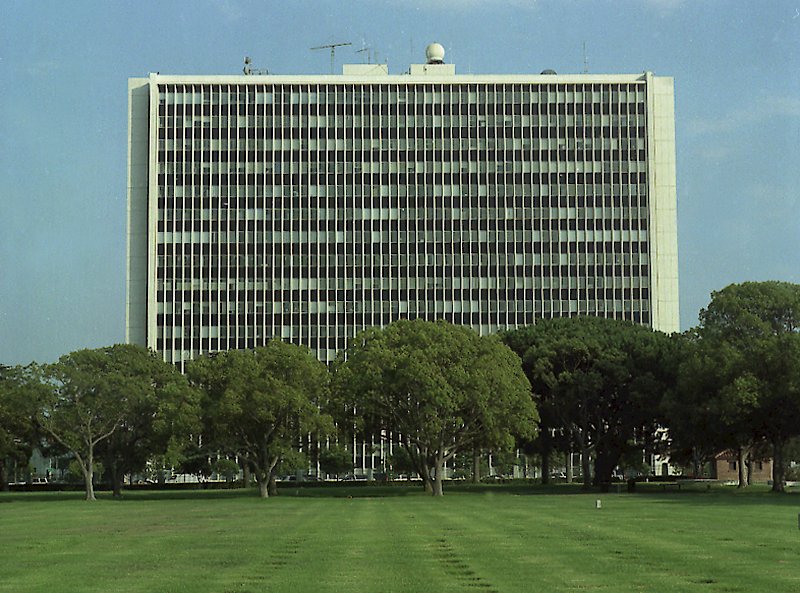 Reconstitution is curated by Catherine Taft and Hamza Walker.
---
Reconstitution is a group exhibition that is an update and recasting of the 1987 exhibition Constitution originally organized by the art collective Group Material. The exhibition will include work by: Kathryn Andrews, Shagha Ariannia, Gretchen Bender, Dawoud Bey, Mary Ellen Carroll, Ching Ho Cheng, Tseng Kwong Chi, Sonya Clark, Joeff Davis, Sid M. Duenas, Melvin Edwards, Ridykeulous (Nicole Eisenman & A.L. Steiner), Rafa Esparza, Lauren Davis Fisher, Arshia Haq, Rachel Harrison, Sharon Hayes, Edgar Heap of Birds, Brendan Fowler/Election Reform, Gronk, Anish Kapoor, Gelare Khoshgozaran, Kang Seung Lee, Zoe Leonard, Steve Locke, M (aka Michael Chow), Van McElwee, Harold Mendez, Mike Mills, Jenny Perlin, Jefferson Pinder, Christina Quarles, Umar Rashid, Marie "Big Mama" Roseman, Peter Saul, Augustus Sherman, Maryam Taghavi, Mark Themann, Danh Vo, Christine Wang, Timothy E. Washington, Lawrence Weiner, and the AIDS Memorial Quilt.
1987 marked the 200th Anniversary of the U.S. Constitution, and on the occasion, Group Material mounted Constitution at Temple University gallery in Philadelphia. Featuring over 40 artists whose work ran the gamut from folk to conceptual art, the exhibition was nothing if not democratic. In juxtaposing the U.S. Constitution against works of contemporary art, Group Material laid claim to the Constitution not simply as it frames our government, but as a living document, one that harbors ideals against which we monitor our progress as a society.
As was the case for Group Material in 1987, recourse to the U.S. Constitution comes at a time when the electorate is deeply divided about the role of government and its priorities. But recourse to the U.S. Constitution, just as it serves to unite, also begs the question how and to what extent are the ideals of liberty, equality, and justice for all being met? Reconstitution, over and above responding to a short albeit violent swing of the socio-political pendulum, (from Obama to Trump) is responding to an electorate whose divisiveness has significantly deepened over the past 30 years.
Are we living up to our ideals of liberty, equality, and justice for all? This question cannot fail to solicit a critical posture, one that is part and parcel of art itself. Now more than ever, the so-called identity politics of the 1980s and 1990s (with art work forthrightly addressing issues of race, gender, class, nationality and religion) have become inseparable from national identity. Debates about police brutality, immigration, inequality, religious freedom, healthcare, the environment reflect who we aspire to be as a nation. Reconstitution is one mirror. Reconstitution is curated by Catherine Taft and Hamza Walker.
Meret Oppenheim. Opere in dialogo
11. Februar - 28. Mai 2017
MASILugano
Emerging from the works by Meret Oppenheim and her fellow artist are the themes that the artistic imaginary of the time especially focused on: dream-like fantasies and erotic aberrations; the woman as an enchanted creature or a sorceress; fetishism and the relationship with nature. In the post-war years Meret's work was enriched by her research into abstract art, strongly influencing the following generations of artists; parallels can be drawn with the work of Daniel Spoerri and Birgit Jürgenssen, among others, as well as with contemporary artists like Robert Gober and Mona Hatoum.
preface - image politics in fashion and arts
22. - 24. März 2017
A-gallery, Tokyo
kuratiert von Vivien Sakura Brandl und Andreas Spieg
Lawrence Weiner WHEREWITHAL
11. November 2016 - 22. Jänner 2017
Kunsthaus Bregenz
There are so many varieties of Germanic culture here in Bregenz that are not mixable, and I see that as a kind of geyser, like anything that builds up enough pressure, you have to lance it or pop it, that's a geyser, that's a pimple, a pimple popper. You know, that's what it is. That's what philosophy is. Philosophy is a popped pimple. All of these simultaneous cultures are teutonic (of a sort) and if you read tectonic as teutonic plates, one can understand the allusion to the geyser.
Lawrence Weiner, Bregenz, September 2016
artissima
4. - 6. November 2016
Judith Fegerl, Birgit Jürgenssen, Tina Lechner
Galerie Hubert Winter is pleased to present a selection of works by the three Austrian artists Tina Lechner, Birgit Jürgenssen and Judith Fegerl at Artissima 2016. As diverse as their approaches initially may seem, all three artistic positions overlap at a certain point: They all work at the intersection of technical precision and competence but also in regards to the creation of narrative and visual elements. Each of them has achieved the ability to go beyond the conventional borders of media while using the precision of technical craftsmanship and expression.
---
Tina Lechner (born 1981 in St. Pölten, lives and works in Vienna) has been investigating these technical possibilities in analogue photography. While the photos capture a strong surface - gauging the whole range of possibility of black and white photography - the human body is coated in self-produced requisites and therefore radically reduced to a geometrical configuration. In her works humankind has lost control over its own creations, blurring the line between living and inanimate, exploring our current state with a retro-futuristic verve. It is the timeless amalgamation of styles, techniques and cultural references that makes her work so original, so striking.
Birgit Jürgenssen (1949 – 2003, Vienna) is well known for her diverse body of works, ranging from photography, drawing, video to sculpture. For Artissima 2016, we present an impressive series of Rayograms she produced in the mid 70s. Without the use of a camera the images are created in the darkroom. The images do not have any negative or positive and can be produced just once.
Birgit Jürgenssen used this effect and enhanced it sometimes with overlays while reducing figures to silhouettes, adding an enigmatic element and ephemeral details - reminiscent of surreal components and dadaist collages at times. Birgit Jürgenssen's adaption of this camera-less method is just one aspect of her wide-ranging working in different photographical techniques and proves once more her multi-layered and extraordinary multi­faceted ability experimental efforts.
Judith Fegerl (born 1977 in Vienna, lives and works in Vienna) works at the intersection of art and architecture, nature and technology, the organic and the mechanic. Fegerl creates complex networks and circuits in her works - circulations of information, energy, materiality, feeding into each other, enhancing and short-circuiting each other.
The works selected for Artissima address an alternate understanding of electric currents; while her series of sculptural paper works Easy Axis (2016) hypothetically creates a continuous flow of energy due to the used material - waxed paper, graphite and copper wire - Fegerl stretches the technical capacities of these to deliver an unique interaction between material and form. With her works, Judith Fegerl articulates a moment before a sensuous experience, an almost vibrating sense of anticipation and an understanding of time as we await the impending crash of metal.
Nil Yalter
14. Oktober 2016 - 15. Jänner 2017
ARTER, Beyoğlu, Istanbul
Tina Lechner
13. Oktober - 23. Dezember 2016
Sotheby´s Artist Quarterly, Wien
Mary Ellen Carroll at the Yinchuan Biennale
9. September - 18. Dezember 2016
Museum of Contemporary Art - Yinchuan, Ningxia, China and the Yinchuan Biennale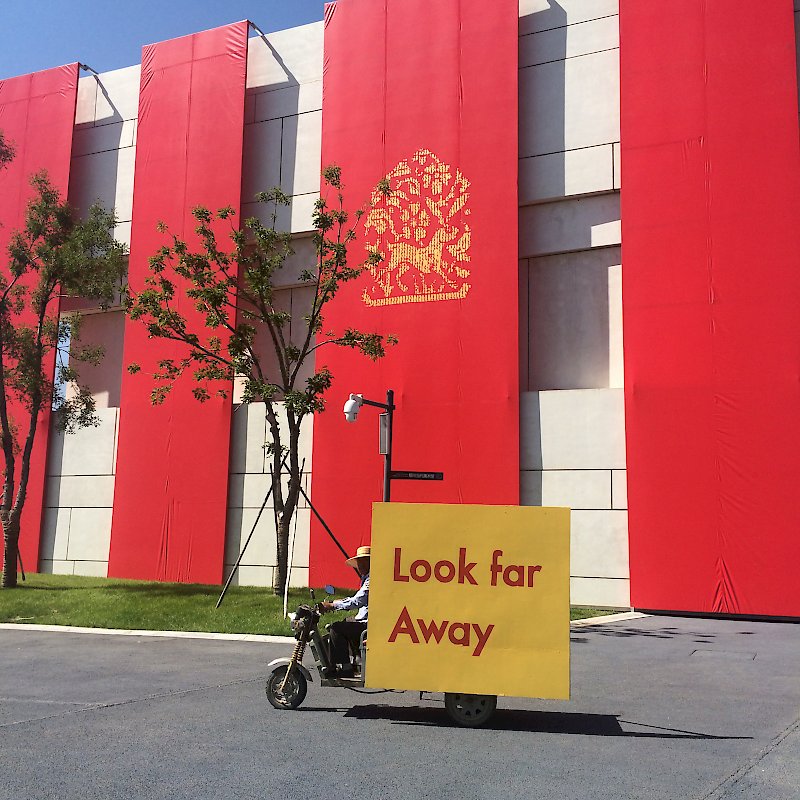 Mary Ellen Carroll
A FAKE HARE HAS 24 GOLD TEETH
NEXT TIME WITH JACKY*
curated by Bose Krishnamachari
---
A FAKE HARE HAS 24 GOLD TEETH
In the second stanza of Chapter IX in Jack Spicer's poem from 1961, A Fake Novel about the Life of Arthur Rimbaud, the poet wrote:
Things have passage. Most rivers eventually reach the ocean. Or a lake—an inland sea. This is like Africa in all continents.
Spicer's language could be misread as a poetic description of a landscape painting, posing as a poem. Had he substituted another continent (in reference to trade) for Africa (in reference to migration)—or more specifically a country, it would be, "This is like China in all continents." China is in fact, in all continents.
Spicer's process to take Rimbaud's actual life as the starting point is similar to how, A FAKE HARE HAS 24 GOLD TEETH utilizes the textile, Brocade with Hares, China, Northern, Mongol Period, 13th to mid 14th century, from the permanent collection at the Cleveland Museum of Art in Cleveland, Ohio as a catalyst for the conceptual underpinnings of the work realized for Yinchuan. The fragment was included in the exhibition "When Silk Was Gold: Central Asian and Chinese Textiles" at the Metropolitan Museum in New York in the spring of 1998. It places the work in the region of Yinchuan along the Yellow River, where it may in fact have actually been woven. It is fact that the general weaving technique used in this textile is characteristic of this region in China. There is also an additional warp in the weaving and this pairing of the warp evidences a technique that was introduced from the west—coming from eastern Iran. At some point, an individual made passage on the Silk Trade Route along the Yellow River and this approach was introduced to the area.
The dislocation of the hare to Yinchuan intentionally relocates an image to where it may have been originally constructed. This hare is rendered in glyphs or binary code and references the further development in weaving and the Jaquard loom that eventually became the foundation for computer programming and it functions as its aid memoire—to use a diplomatic term. This application of encryption is also a referent to Carroll's earlier work, act of god, 1999 wherein she encrypted site photographs of Mie van der Rohe's Glass House with the text about the building's design. It also constructs or conflates a historical moment in the present as the future as the actual, which may not necessarily be factual. The mimeograph of the real is woven with the fake, resulting in a collision of fantasy and fact.
A FAKE HARE HAS 24 GOLD TEETH expands the pageantry of the biennial into the spectacle of diplomacy, perhaps where it rightfully belongs. This moment begins historically at the invitation that President Chiang Kai-shek extended to President John F. Kennedy and his wife, Jackie to visit China in the early 60s. After hearing about JFK's plans for an official state visit to Europe it was then proposed to continue the passage to the east in order to solidify diplomatic relations and to discuss trade and foreign policy. The world knows why this meeting never took place. On June 26, 1963—Berlin was the furthest east in Germany that Kennedy would travel. He first appeared in the British Sector in front of the Brandenburg Gate on a provisional platform. It was architected as a modified Bauhaus structure providing a 360-degree view to "look far away" to the east in order to "see and be seen." The DDR reciprocated and simultaneously staged their own spectacle in parity to "see and be seen" and blocked the view to the east by covering the openings of the Brandenburg Gate. It was impossible to "look far away." A FAKE HARE HAS 24 GOLD TEETH reimagines a to-scale version of those occupied spaces on the facade of the Museum of Contemporary Art Yinchuan with the hare as the central image. (As an aside, it is worth noting that it was nearly ten years later that Kissinger seeded the ground for Nixon's state visit to China from February 21 to 28, 1972 and the historical meeting with Mao Tse-tung. It was the first time in over two decades that images of China would be visible in the U.S.)
What was made, and what became highly visible during JFK's historic state visit was a truck that corralled the space in front of the entrance to the Brandenburg Gate as viewed from the west that had a placard painted in bright yellow with an English text painted in red affixed to one side that was an enjoiner for the west to fulfill their treaties with the east. The truck encircled the space and then parked directly in front of where JFK stood to face the east. Both the east and the west constructed their image that would be disseminated throughout the world by the media on both sides of the wall. Immense crowds lined the streets and hung from buildings to experience the motorcade. The desire to "see and be seen" was indistinguishable from either side. That desire is no different than it is in the present.
NEXT TIME WITH JACKY* is the adjacent work to A FAKE HARE HAS 24 GOLD TEETH and will organize the drivers of the ubiquitous three wheeled motorcycle that hauls and transports goods and services within Yinchuan. The motor transport functions as the last mile in the network of trade routes within the city. The drivers will create an informal performance that will disseminate the work of art throughout the city of Yinchuan, as well as it being the work of art, in and of itself. A sign that reads, Look far Away, will be affixed to the vehicle in a similar technique as the structure that was constructed for the vehicle that encircled the Brandenburg Gate. It is a portable signifier of the biennial and the museum as the site that is dislocated from the city center. The architecting of diplomacy as an extension of culture and the historical symbols are exemplified in A FAKE HARE HAS 24 GOLD TEETH and NEXT TIME WITH JACKY, albeit within the realm of the poetic as a good, as a fake, all of which are reenactments that are performances in a medium that is intertwined within the media.
(Next Time with Jacky* is a sign that a group held up when JFK's motorcade went by their apartment bloc. Jacky is the the first lady of the United States, Jacqueline Bouvier Kennedy. The sign makers misspelled her name as Jacky, when it is Jackie.)
vienna­contemporary
22. - 25. September 2016
Judith Fegerl, Helga Philipp
http://www.viennacontemporary.at
Reflektierende Materialien. Grafitpigment und Aluminiumstaub, Kupferdrähte, Stahl, filigrane Grafitminen.Eine subtile Materialästhetik spielt sowohl im Werk von Helga Philipp (1939 - 2002) als auch bei Judith Fegerl (1977) eine bedeutende Rolle. Zwei österreichische Künstlerinnen unterschiedlicher Generation, ungleicher Antizipation.
---
Helga Philipps Malerei der späten achtziger und neunziger Jahre, diese monochrome Werkgruppe mit einfach geometrischen Kompositionen, die Reduktion von Form und Farbe beschäftigten die Künstlerin ab 1985. Es entstehen u.a. großformatige Leinwandarbeiten mit starken hell-dunkel Kontrasten, die trotz der Vereinfachung von Form eine Illusion von Räumlichkeit erzeugen. Der bereits von ihren kinetischen Objekten bekannte optische Eindruck gelingt Philipp auch in ihren Leinwandarbeiten. Der pastose Farbauftrag, Licht reflektierende Materialien wie Grafit und Aluminiumpigment erzeugen eine auffallende Qualität und Intensität. Papierarbeiten, Grafitzeichnungen oder Schichtgrafiken auf Transparentpapier reizen Material und Oberflächenstrukturen aus. Mehrschichtig und mehrteilig lotet die Pionierin der Konkreten Kunst und der Op-Art in Österreich nach 1945 optische Phänomene und deren Reize aus.
moment (2016) nennt Judith Fegerl ihre neueste Werkgruppe, setzt polierte Stahlstäbe und Elektromagnete unter Strom und verbindet einzelne Elemente zu einem Ganzen zusammen. Frei stehend oder an die Wand gelehnt. Es geht um ein Gleichgewicht zwischen Stillstand und Bewegung, Aktivität und Passivität – moment wirkt meditativ, zentriert und paradoxerweise wird diese kontemplative Ruhe nur durch einen kontinuierlichen Energiefluss aufrecht erhalten.Fegerls Arbeit ist eine Art Vexierbild, die nur mit dem Wissen um ihre Fragmentierung in ihrer Entität erfasst werden kann. Material und Technik verbindet sich in Fegerls Werk zu ästhetisch und technisch beispiellosen Arbeiten.
Helga Philipp geboren 1939, Wien; gestorben 2002, Wien.
Judith Fegerl geboren 1977 in Wien; lebt und arbeitet in Wien.
James Lewis "Mouse cleaning"
2. September - 30. September 2016
FUTURA: KARLIN STUDIOS, Prag
Richard Nonas - THE MAN IN THE EMPTY SPACE
13. Februar - 15. September 2016
MASS MoCA, North Adams, Massachusetts
Art Basel Hong Kong
24. - 26. März 2016
Stand: 3C32
The light is back
We might live in a digitalized world, but our love affair with paper has by no means diminished. Inspired by the drawing cabinets of gentlemen and connoisseurs, Galerie Hubert Winter will create a space where visitors have to get closer to the artworks – all of them related to or made out of paper.
Artists:
William Anastasi, Mary Ellen Carroll, Judith Fegerl, Michael Höpfner, Birgit Jürgenssen, Louise Lawler, Tina Lechner, Sol Lewitt, Paul Etienne Lincoln, Richard Nonas, David Robbins, Keith Sonnier, Lawrence Weiner, Hannah Wilke, Lei Xue, a.o.